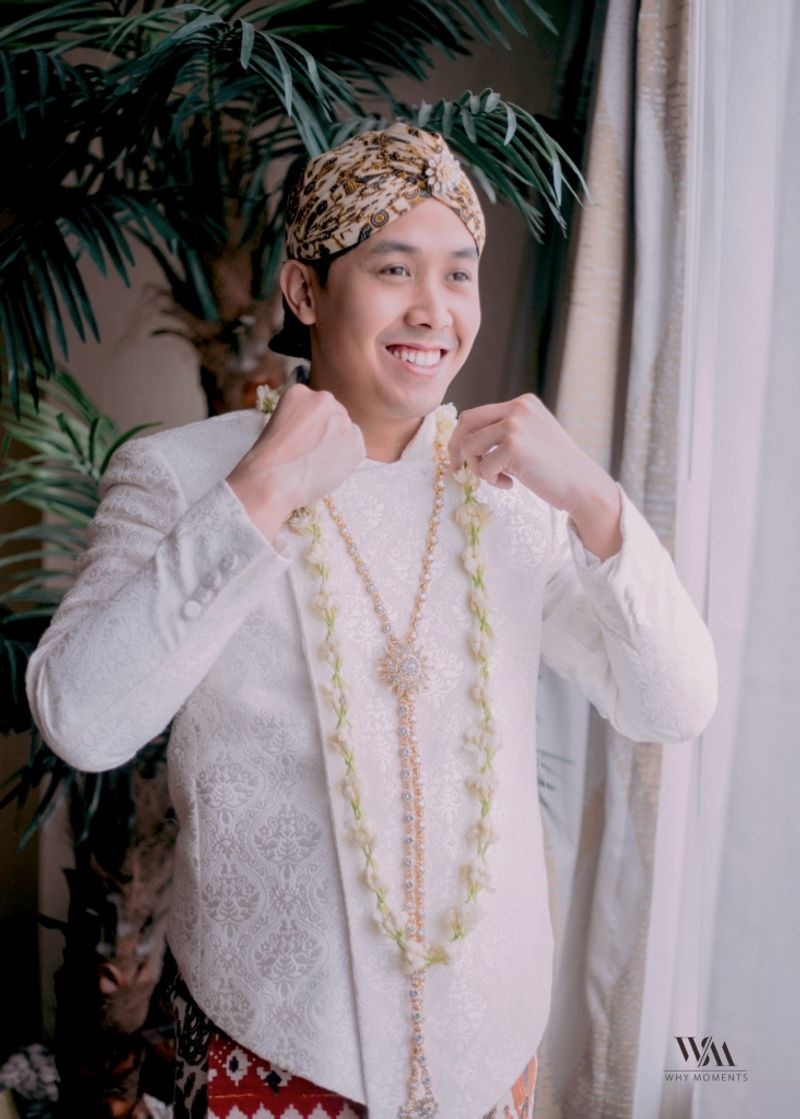 Photography: Why Moments
Marsha 'Caca' Tengker has officially tied the knot with fiancé Barry Tamin with two beautiful celebrations in Jakarta and Yogyakarta. After their engagement in January, the wedding ceremony was held in Hotel Mulia Senayan Jakarta.
On that special day, Caca looked beautiful clad in a white kebaya by Barli Asmara. Marlene Hariman brushed her beautiful face with bold makeup that accentuated her lips. Beautiful paes framed her face and she looked like the perfect Javanese bride. Barry also looked dapper in a white beskap suit. Throughout the day, you can see how happy the bride was. In the photos, there was never a moment that she didn't smile.
After the ceremony in Jakarta, the couple then threw an international-style celebration in the prestigious Amanjiwo in Yogyakarta. This time the couple donned completely different attires. Barry donned on a set of black tuxedo while Caca had on a fully-embellished gold dress that accentuated her figures.
When compared, each of the celebrations imbued a different vibe and atmosphere. The traditional wedding procession in Jakarta was sacred while the international-style celebration in Yogyakarta was more relaxing while still remaining elegant.
Take another look at the photos captured by Why Moments and add ones you love to the inspiration board!