Replacing last year's delicate shades, Serenity and Rose Quartz, Greenery has been officially selected as Pantone's 2017 color of the year. According to Pantone, this zesty yellow-green color symbolizes the reconnection we seek with nature, one another, and a larger purpose.

via Pantone.com
At first glance, Greenery might not seem on-trend enough for weddings, especially considering the growing popularity of neutral-palette celebrations. But after seeing our wedding ideas below, we're sure that you'll be convinced otherwise. Keep scrolling to see some beautiful Greenery-inspired elements that might find their way into your wedding.
Photography: Laura Gordon Photography - Jose Villa
Photography: Ana & Jerome - Lindsay Madden Photography
Photography: onelove photography - Jose Villa
Decoration
Even before Pantone's color of the year announcement, greenery has made its mark on so many wedding decorations lately. Aside from gorgeous wedding arches made of foliage, another way to incorporate Greenery is through your table settings. Green-tinged cutlery, napkins, or candles would be perfect for adding a refreshing dose of color. They can be rather costly, however, so spare some room in your wedding budget.
If you'd rather keep your decoration budget low, use something that Mother Nature has already provided for you. These wedding table numbers made of pear or cut grass are only a few of many options to choose from. A more economical alternative that is beautiful just the same.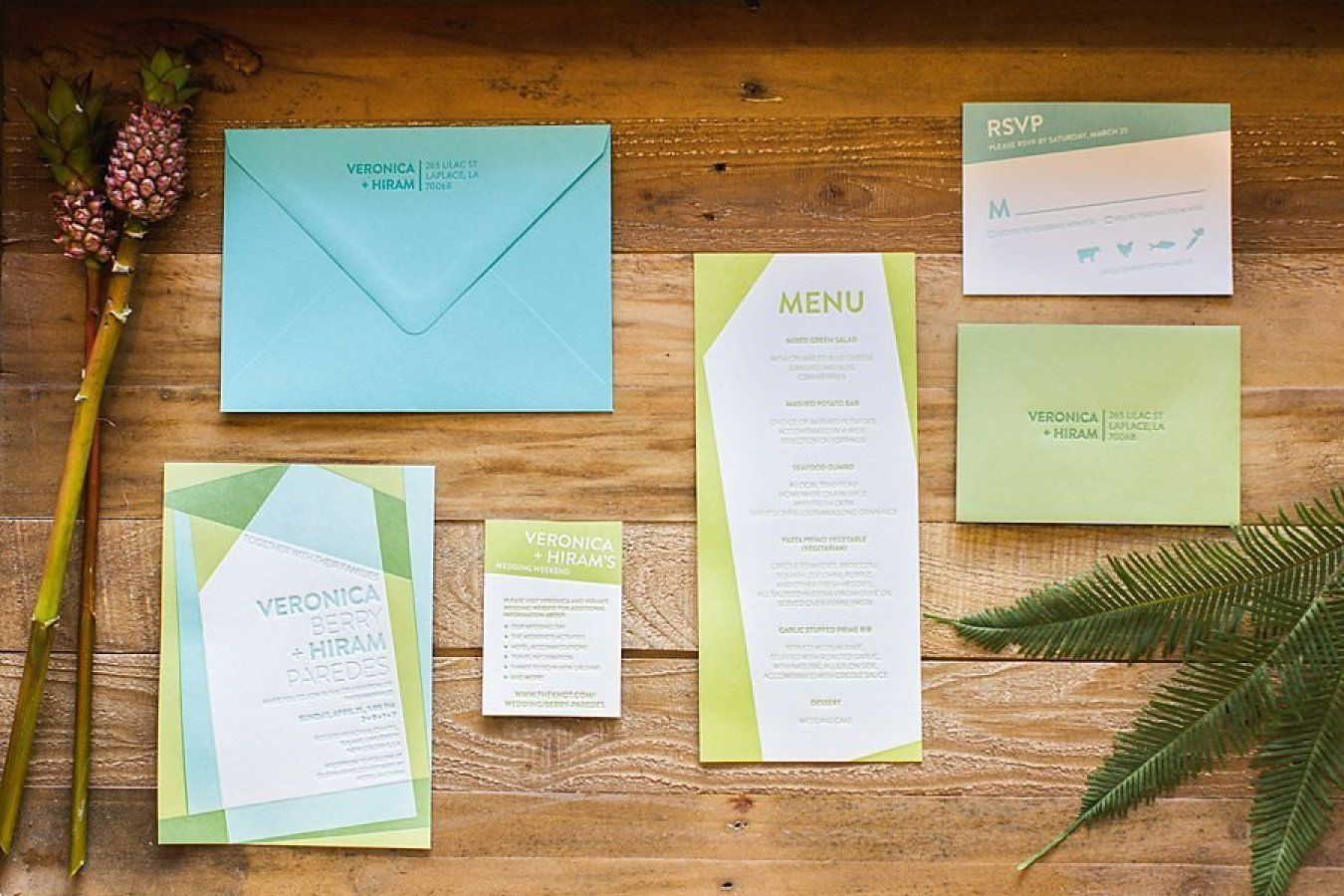 Photography: Julia Elizabeth Photogtrapher

Photography: Lacie Hansen

Invitation and stationery
Be a little unpredictable and choose a shade of green for your wedding stationery. Green is unusual enough to make your invitations memorable, yet still somewhat calming as it will remind your guests of nature. If you prefer a safer choice, keep the background neutral and use green only as the text color.

Photography: Jose Villa - Laura Gordon Photography


Photography: Tenth & Grace - Sophie Kawalek Photography

Boutonniere
No matter what your wedding color palette is, it's always a good idea to use greenery as your boutonniere. Use only leafy greenery for a natural-looking boutonniere or add flowers to get a more elegant look. If you want to make the green color stand out, just add a small amount of flowers that aren't too big in size. Or, use green-colored flowers instead. However, these flowers are not easy to find, so ask your florist to order and prepare them ahead of time.

Photography: Koman Photography - Jose Villa

Flowers
This is one of the best ways to incorporate Greenery into your wedding, so get creative. You can use plenty of green vines and plants to enhance the rustic, organic feel of your wedding bouquet. Alternatively, choose green-colored flowers for something different. To add just a touch of green, wrap your flower bouquet with green ribbons instead.

Photography: 2 Brides Photography

Bridesmaid dress
Green-colored bridesmaid dresses aren't that easy to pull off, so why not opt for white dresses with tints of green here and there instead? You can play around with different patterns or shades of green, and the dresses will still look as chic as ever. Your bridesmaids will definitely thank you.

Photography: Katie Kett - Lindsay Madden Photography


Photography: Brancoprata - Carmen Santorelli

Wedding cake
Another element to infuse Greenery in is your wedding cake. You can use actual greenery to accentuate a different-colored cake or have the cake made in a shade of green. If you can't decide, why not use both ideas at the same time?

Photography: Charlotte Jenks Lewis - Heather Cook Elliott

Wedding menu
Other than the wedding cake, you can add the color green to your other wedding food and drinks as well. Ask your baker or caterer to cook up some delicious, naturally-green food to add to your wedding menu. Or, add natural and non-toxic food coloring to everything else.

Photography: Brumley & Wells - via Perfect Wedding

Other details
They say that it's the details that make a difference, so don't forget to add Greenery to your other wedding details as well. Take the ring box, for example, or your flower girl's crown. Although they seem trivial, these small details can actually enhance your overall wedding theme and make everything come together beautifully.
Did any of these elements inspire you? Tell us your idea of incorporating Greenery into your wedding in the comments section below!