Photography: Charles de Jesus
Valentine's Day is one day waited upon by couples all over the globe. Some more than others, for they have prepared a special something for their partners—that's right, many of them have decided to ask for their partner's hand in marriage. Whether or not you're planning or expecting a proposal anytime soon, this post will be your needed dose of inspiration for today.
Let's first talk about one of the most important parts of the whole deal: the ring.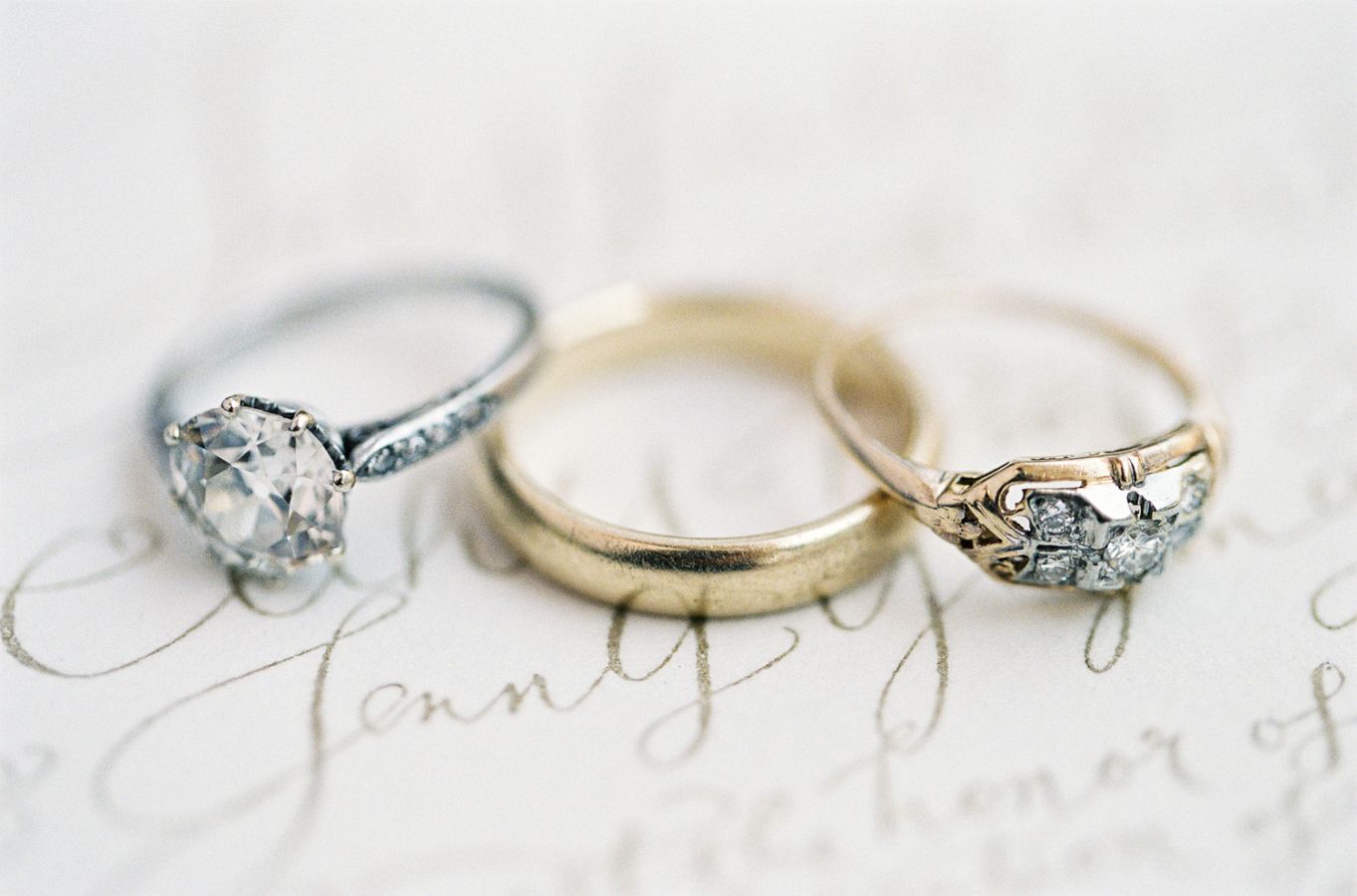 Photography: Jose Villa
The Ring
First things first, how important is the engagement ring during a marriage proposal? Statistics have shown that 33% of brides consider proposing without a ring as the biggest proposal mistake. Your girl might be part of the 67% but it would be best to be prepared than have regrets later on.
How much should I spend on the ring?
The amount one spends on engagement ring varies. For a clearer picture, though, we'll tell you this. It's said that a gentleman should spend at least twice their salary for an engagement ring. These days, however, you don't have to adhere to these rules. You should only spend as much as what's comfortable for you. Remember that you will need to set aside some money for more important things, like your wedding and your future together as husband and wife.
What kind of ring should I get?
There are many styles of engagement rings, and the deciding on the one should you choose clearly depends on the lady herself. Here are some ideas of engagement ring styles for every type of bride out there.
Photography: Cassidy Carson - Sophie Epton
The Vintage
For any girl fond of everything antique, with an old-world sense of romance, the vintage engagement ring will look great around her fingers. A selection of art deco engravings and a colored rock would really mesmerize your partner.
Photography: Angel Diaz - Callie Davis of Nancy Ray
The Classic
For romantic and traditional brides, the classic solitaire ring never ceases to impress. An elegant band with one solid rock over it would steal her heart immediately. Whether it's a princess-, round-, or pear-cut diamond, this piece will guarantee a resounding "yes" for you.
Photography: Brett Heidebrecht - via WhoWhatWear
The Edgy
Edgy engagement rings will definitely appeal to the modern brides with an cutting-edge sense of style. Some of these rings don't even need to have a rock on them to be considered as engagement rings. Both quirky and one of a kind, who can say no to these beauties?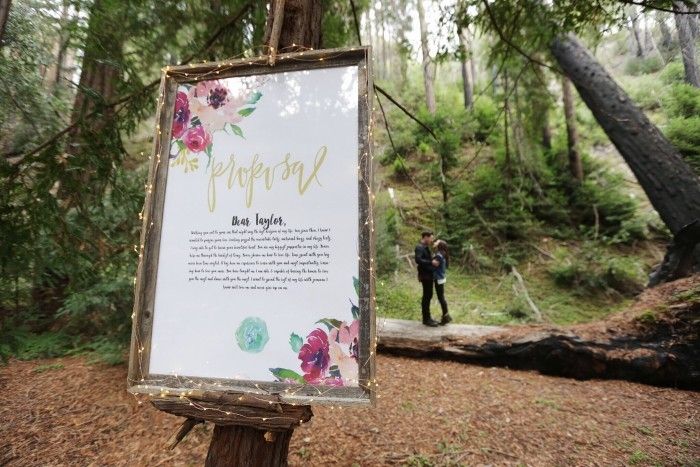 Photography: Vincent Vasquez
Dos and don'ts of Valentine's Day proposal
Planning a proposal can be quite tricky as it is, and the last thing you want is to not leave a memorable impression on such a special day. Therefore, we've compiled some simple dos and don'ts for you to create your perfect Valentine's Day proposal.
Do: Spice up an old trick
You must've heard plenty of proposal stories starting with a romantic candlelit dinner in a fine dining restaurant, ending with the lady finding a diamond ring in her champagne glass. He kneeled, popped the question, and the rest was history. Sure, the classic way of proposing will always be charming, but adding some spice will be a delightful surprise. Why not invite a private chef to your house and have them cook for you in the comfort of your own home? It would be a lot more relaxing, and more personal too!
Don't: Skimp on going the extra mile
Proposals should feel special, so not doing all you can is actually out of the question. How can you make sure that your proposal will be as memorable as you want it to be? It's the small gestures that matter. Take time to find her favorite flowers, for example, instead of just picking whatever you can find at the florist's. When picking a ring, for instance, devote some time to actually find out what would be the perfect one for her.
Do: Give hints but keep a surprise
It's all about maintaining the right balance. You don't want your proposal plans to be obvious, yet you also wouldn't want her to think that you're not even thinking of asking for her hand in marriage. So do give her some hints of assurance that you do wish to spend the rest of your life with her. But not too obvious that you would blurt out the date and time. Keep her guessing, but not hanging.
Photography: Unveiled Radiance
Don't: Forget documenting your proposal
Your wedding day is a once-in-a-lifetime moment, and so is your proposal. Taking photos or videos to look back upon is something you would regret not considering. Think about it this way, since you've planned the proposal carefully, wouldn't you want something to remember the day by? If your budget is a concern, you don't have to hire a top-notch vendor. Simply ask your friends to help you out.
Do: Pay extra attention to the surprise element
A proposal is best when unexpected. A word of advice, don't neglect the element of surprise. Do it when she least expects it, but not so unexpected that you do it before any talk of marriage has surfaced. That would be a surprise indeed, but not something that she would welcome happily. The thing is, you want the proposal to be unexpected, but her answer to be as expected.
Don't: Neglect her appearance on the day you're proposing
If she's the type of lady who doesn't like being seen barefaced or without dressy clothes, you should make sure that she will look stunning on the day of your proposal. Either make sure she has hair and makeup appointments on that day, or take her to a fancy place where she will dress up nicely.
Do: Craft the idea with her in mind
As the proposal is ultimately for her, you should adjust your proposal plans according to what she might enjoy. If the two of you happen to have completely different tastes and preferences, planning the whole affair entirely to your liking might not be a good idea.
Photography: John Jordan
Don't: Be afraid to get emotional
Some men refrain from getting too emotional when popping the question, worrying they might not look manly enough. On the contrary, we're going to advise you to let your emotions have their way. Some women actually like men who aren't afraid to show his emotions especially when it's something related to her. So, let there be waterworks!
Do: Ask for a helping hand
If there are plenty of things to do, don't force yourself to do every single thing on your own. Get your friends and family to help you. If you want, you can also hire a professional event organizer or a proposal planner. Take a look at our vendor list to find the right one for you.
Don't: Come up with outrageous ideas
A proposal shouldn't be anything but pleasant, so when brainstorming for ideas, leave the outrageous out of the equation. Faking your own death or pretending to break up with her are ideas you should skip.
Do: Have fun!
The most simple yet most overlooked advice is to just have fun. Embrace the day and the moment. It's all about you and your partner after all, about the two of you agreeing to embark on a higher level of the relationship. If something doesn't go as planned on the day, just roll with it and have fun.
Valentine's Day Proposal Ideas
Now for the fun part, here are some ideas to inspire you. All women are different; they have different preferences and different expectations when getting engaged. As said before, when planning a proposal, you should keep the receiver in mind. We've compiled some fun proposal ideas for you to impress your fiancée-to-be. See one you think your partner might like? Tell us which one it is in the comments section below!