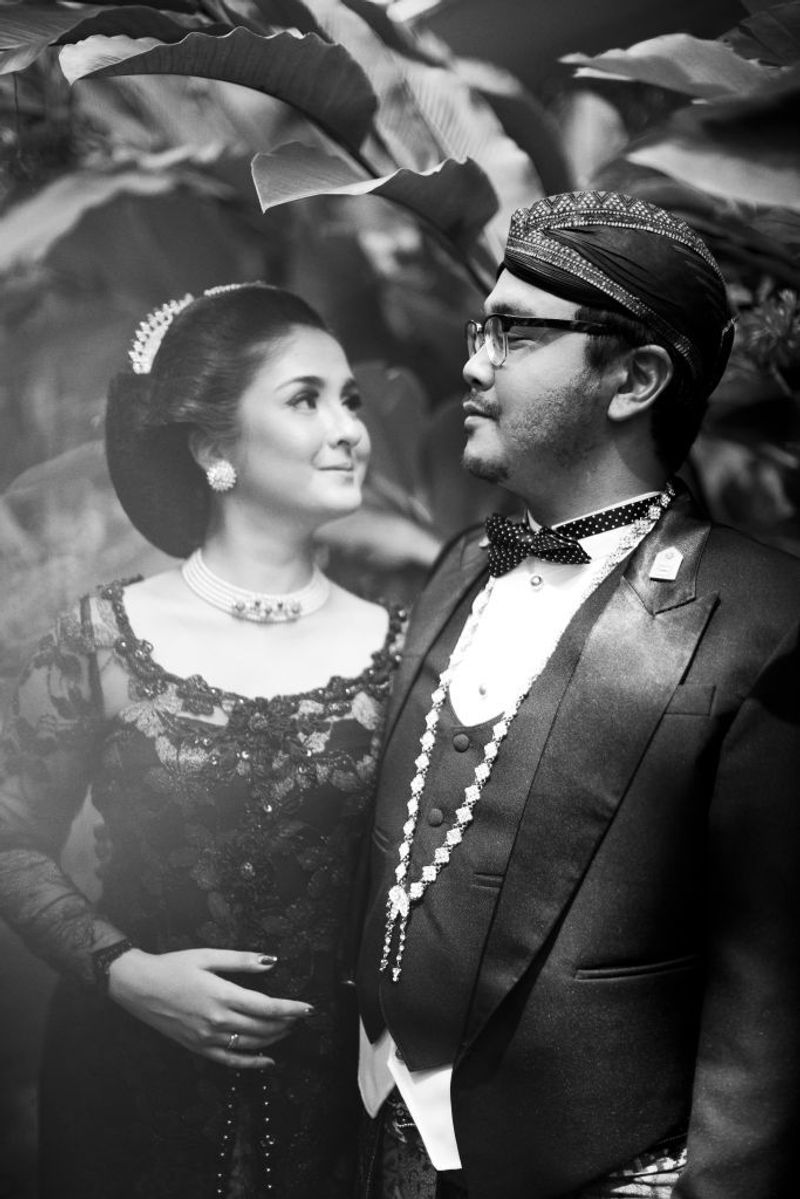 Photography: NPM Photography
From the very beginning, culture has been an important part of Alia and Radit's relationship. It was reflected in the moment Radit asked for Alia's hand in marriage. "Radit is someone who greatly values Eastern culture. When he wanted to propose to me, he invited my mother and I to a lovely restaurant for lunch. He felt that my mother needed to be present when he expressed his intentions of marrying me, because he will become a part of my mother's family, too. If only my father was still alive, he would've been thrilled to have such a respectful son-in-law," Alia reminisced.
As a tribute to Radit's cultural heritage, the couple decided to do a traditional Javanese-themed photo shoot. They also wore special items belonging to someone from each family. "Radit wore his grandfather's pins on the lapels of his beskap, while I had on my mother's antique pearl and diamond choker," Alia said. That's not all. It turns out that the setting of the shoot has a touching story behind it as well. "We decided to do this pre-wedding shoot at my parents' house, the dream home my father built for my mother. This way, a little bit of my father's memory can be included in the shoot. On top of that, I chose to shoot in the garden because it's my mother's favorite part of the house," Alia added.
As a stylist, Alia is used to directing models during photo shoots. However, stepping in front of the camera came as something new to her. "It felt so funny to pose and be directed by the photographer. This made me respect models so much more because, honestly, their job is not easy!" Alia said. With the presence of her A-team and maid-of-honor, the shoot soon felt comfortable. "The team I trusted for this shoot is the same team I often work with for my projects. We're all great friends, so it felt wonderful to do this special shoot with the people I care about. My maid-of-honor who introduced me to Radit was also present during the shoot, so my happiness was complete!"
Take another look at the beautiful photos and don't forget to add your favorites to the inspiration board!