Calligraphy is an art of creating beautiful strokes of lettering and it surely will give your wedding stationery a luxurious and elegant look. Therefore, if the thought of handwritten calligraphy for your wedding invitations sounds about right, it is time to explore more on this. Today, we'd like to share several secret tips to put on calligraphy on the papers.
Different calligraphers, different font
Different calligraphers can produce different font – and different font will create different impression. Depending on which one you like most, or which impression you want to convey, you should browse the calligraphers thoroughly based on their portfolios.
Look early
Calligraphy is beautiful, but complex. Therefore, it is very important not to rush your calligraphers. If you are planning to put calligraphy on your wedding papers, you might as well begin to look early so that whoever you hire will have plenty of time to address everything well. Consult with them on your expectations.
Where to put it
We advise you to think carefully about which wordings on your wedding stationery that is going to be written in calligraphy. Keep in mind that the guests' name and address on the invitation should always be readable, and it will also cost you lots of money to have your calligrapher write on more than 100 invitations. Instead, decorate the wedding menu, escort cards, and favor tags if you want to save more money.
Quantity for mistakes
As good as they are, provide your calligrapher with an extra quantity of 15% to make room for mistakes, which includes ink splatters, misspelling, changes in address, or additional guests.
Consider your overall theme
Your save-the-date, invitation suites, and envelopes should be cohesive with your day-of décor, including the place cards, menus, and other signage. If you are working with a different graphic designer or illustrator for your stationery, keep your calligrapher on the loop about the overall design, size and feel to match the letterings.
For professional and skillful calligraphers, find them all right here on our vendor list, we recommend you to check out C for Calligraphy Projects, Calligraphy by Connie Rie, DC Calligraphy, and Veronica Halim Calligraphy.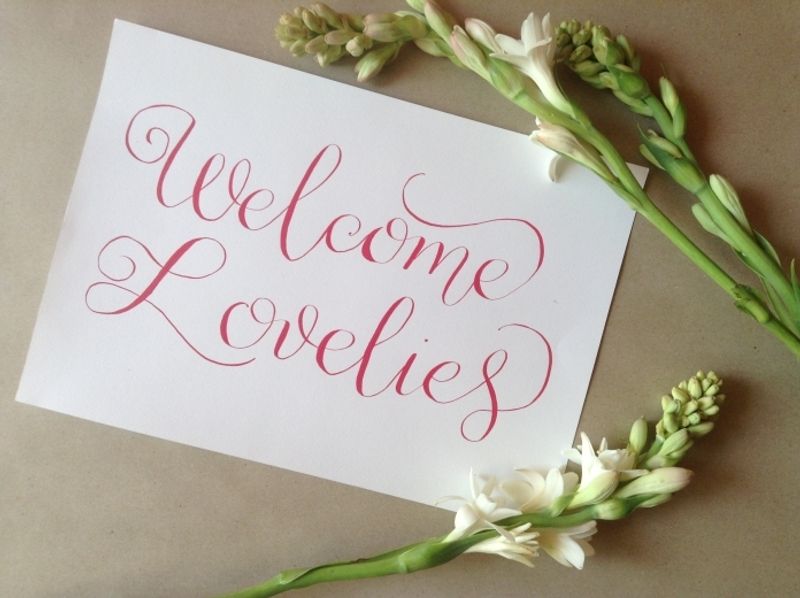 Photography: DC Calligraphy