It goes without saying that you can't throw a proper wedding celebration without good food. It's not just about keeping all your guests well-fed, as food often plays an important part in traditional wedding processions. Aside from that, food can also double as part of the decoration that will tie your whole wedding theme together. So whether you consider yourself a foodie or not, delectable food and drinks definitely deserve a spot in your wedding album. Scroll further down for some wedding food ideas and don't forget to add the ones you like to your inspiration board!
Cocktail hour
After the wedding ceremony has ended, let your guests mingle while you're busy taking pictures and preparing for the reception. Because it's not as formal as the ceremony and reception, the cocktail hour is actually the best time to experiment with your wedding menu. Keep on scrolling for some cocktail hour menu ideas!

Photography: Sarah Kate - Judy Pak
Befitting its name, cocktail hour is the time to serve delicious drinks. Ask your photographer to take some shots of those beautiful beverages, especially if you've asked a bartender to craft personalized cocktails for your wedding.

Photography: Sally Pinera - The Great Romance Photo

Some cute ideas for your cocktail glasses: decorative rims, fruit slices, fancy stirrers, or calligraphy. Don't forget to take some pictures!

Photography: Carlie Statsky

Aside from cocktails, you can also serve mocktails and other non-alcoholic beverages for children or guests who don't drink. Having lemonade and infused water for a summertime wedding is a great idea that will look amazing in your wedding pictures as well.

Photography: Heather Waraksa

Photography: Jen Huang Photo - Lori Paladino Photo

Don't forget about the tasty canapés! Make sure to serve bite-sized finger food that is easy to eat while standing.
Wedding dinner
After the cocktails and canapés have been served, it's time for the big feast. This is the chance for your photographer to take shots of all the delectable dishes and how happy your guests look while devouring them.

Photography: Rachel Solomon - Mint Photography
Before diving into all the delicious food, first take a picture of the wedding menu. Photographing your menu alongside the table settings is a great way to showcase your wedding theme. Or, you can also zoom in to get a closer look at every dish.

Photography: Caroline Tran

As the food is served, ask your photographer to take a shot of each prepared course. Imagine having all those mouth-watering photos of your favorite dishes in your wedding album.

Photography: Elias Kordelakos


Photography: Namora Pictures
Some couples prefer to serve dinner on buffet tables. So, don't forget to ask your wedding photographer to snap some shots of the buffet tables and decorations. Don't forget to take a closer shot of the beautiful food as well!

Photography: Jose Villa - Mint Photography

Some caterers can serve food on fancy tableware. Take this black plate and basket, for instance. If you have the budget, ask your caterer to provide personalized food displays and have your photographer snap away.

Photography: Taylor Lord Photography

This one's a great idea, especially if you've prepared special cocktails inspired by the bride and groom. Place the cocktail right next to its sign and snap a picture.

Photography: KT Merry - Axioo

The dessert table is filled of so many pretty delights, no wonder it's often considered as part of the decoration. As always when shooting food displays, take a wide shot of the whole dessert table then zoom in to get all the delicious details.

Photography: Meredith Perdue - Amy Arrington Photography

Throwing a themed wedding lets you have fun with all sorts of food and drinks. Every single detail, like this sushi bar or crate of old-fashioned soda, will remind you of the interesting variations you had on the wedding day.
Wedding reception
Don't put away the camera just yet, as there are still plenty of food-related occasions after dinnertime.

Photography: Sophie Epton Photography - Sarah Kate

You can always go with the classic champagne tower, but these flamingo-adorned glasses are so irresistible and just perfect for a summer wedding, don't you think?

Photography: Melanie Nedelko - onelove photography

There's no better way to share your happiness than having a wedding toast with your beloved guests. When the glasses are raised, have your photographer snap away.

Photography: Jose Villa - Kurtz Orpia

Cake is an essential part of every festivity and wedding cakes are especially beautiful with so many designs to choose from. Without question, the wedding cake deserves a spot in your wedding album.

Photography: Chris Cornwell Photography - Connie Whitlock Photography

Don't miss out on the lovely cake details! Take some shots of the cake topper, sugar flowers, and other embellishments decorating your cake.

Photography: Allyson Wiley Photography - Ashley Upchurch

Did you know that some couples have a separate cake for the groom? It's often served during the rehearsal dinner or wedding reception as an alternative to the main wedding cake. Unlike traditional wedding cakes, the groom's cake usually has a distinctive shape that represents the groom's hobbies and interests.

Photography: Joel Serrato - Lacie Hansen

You and your new spouse cutting a wedding cake together is one moment you don't want to miss. Take at least one photo of your cake-cutting moment and add it to your wedding album.

Photography: Jen Huang Photo

You should also have a shot of when the bride and groom feed the wedding cake to each other.

Photography: Kate Osborne Photography - Happy Food Dance

Also, zoom in on the cut cake to see the beautiful layers, frosting, and toppings.

Photography: Namora Pictures

No cake? No problem. If you want to have something sweet that's not a wedding cake, such as a tower of croquembouche, it's perfectly fine in our book.

Photography: Joey Kennedy Photography - Edyta Syzszlo Photography

And finally, before giving them away as gifts after the reception, be sure to take a snap of your food favors.
Traditional processions
Food plays an important part in some traditional wedding processions like the Chinese tea ceremony and Indonesian suap-suapan feeding rituals.

Photography: Angga Permana Photo


Photography: Trevo Pictures


Photography: Namora Pictures

So, there you have it! If you still can't get enough, go through the slideshow below for more wedding food photo inspirations!
Photography: Arielle Doneson Photography
Photography: Arielle Doneson Photography
Photography: Arielle Doneson Photography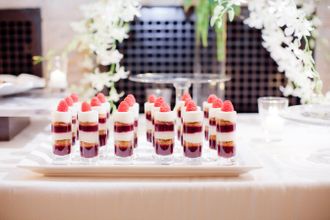 Photography: Arielle Doneson Photography
Photography: Arielle Doneson Photography
Photography: Arielle Doneson Photography
Photography: Arielle Doneson Photography
Photography: Arielle Doneson Photography
Photography: Arielle Doneson Photography
Photography: Arielle Doneson Photography
Photography: Jen Huang Photo
Photography: Arielle Doneson Photography
Photography: Arielle Doneson Photography
Photography: Arielle Doneson Photography
Photography: Arielle Doneson Photography
Photography: Arielle Doneson Photography
Photography: Kayla Barker Fine Art Photography
Photography: Arielle Doneson Photography
Photography: Arielle Doneson Photography
Photography: Arielle Doneson Photography
Photography: Arielle Doneson Photography
Photography: Arielle Doneson Photography
Photography: Arielle Doneson Photography
Photography: Arielle Doneson Photography
Photography: Arielle Doneson Photography
Photography: Arielle Doneson Photography
Photography: Arielle Doneson Photography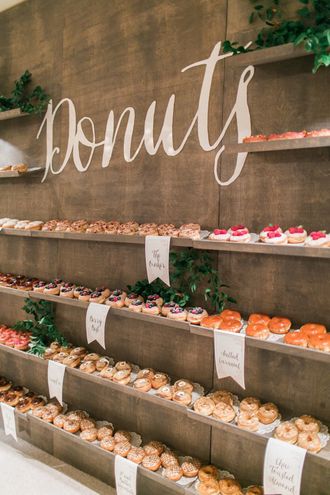 Photography: Arielle Doneson Photography